We had a wonderful week with lots of learning!   The children enjoyed learning from book illustrator Michael P. White ( http://www.michaelpwhite.com/).  They enjoyed a hands on drawing lesson learning some new ways to draw fun, life filled characters.  It was great!
    We have lots to do this week.  Here are some highlights for our week:
Language Arts Skills:  We are continuing to work on our note taking skills and using various strategies to remember what we read.
Books: Fire Engines, by Anne Rockwell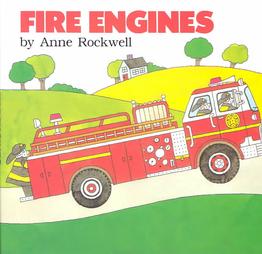 Alice The Fairy, by David Shannon            
Phonics Focus:  Qq/ sound and letter focus.  We are also working with vowels and the sounds they make.
Sight Words:  from  make.  Don't forget to practice these words to help your child recognize them easily.  See if your child can find these words as they are reading or even on menus and signs while you are out.
Handwriting: Q q
Writer's Workshop:  Students will be writing about their life experiences and their reactions to their favorite books.  As they write students are encouraged to sound out their words, use correct capitalizaiton, punctuation, and to make they understand what they have written.    
Math: Students will be making fair trades between pennies, nickels, and dimes.  We will also be working on capacity and measurement. 
Science:  We are finishing up our study of promoting health and preventing the spread of germs.  Ask your child about Germs Are Not For Sharing. 
Social Studies:  National Symbols are very important.  We have had a fun time looking at the many symbols of our nation. 
                                            Important Upcoming Date!
Thursday, March 10th- Picture Day.  Don't forget your smile!
Thursday, March 17th - St. Patrick's Day and the end of the 3rd Quarter
Friday, March 18th - Lunch and Learn 11:30 - 1:00 Download Digital YOUTH CULTURE                                        
Thursday, March 24th - Report Cards sent home
Monday - Friday, April 4th - April 8th - SPRING BREAK - No School
Friday, April 29th - Spring Fling, 5:30 - 8:30